Skip to Content
Buyer's Guide
House Buying
Guide
A Real Estate Primer To Paradise
When you choose Sugar Mill Real Estate to assist you in your search for an island home, you gain access to Nevis' most trusted professional real estate firm. From start to finish, our primary goal is to make the process as easy, transparent, and stress-free as possible.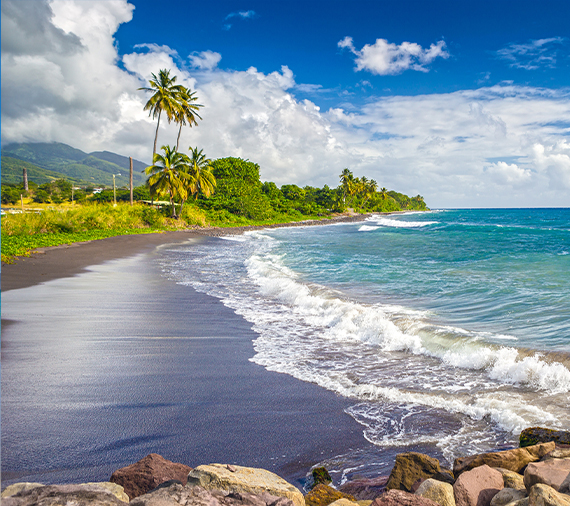 2023 Incentives
There are currently no special incentives when buying property on Nevis. All foreign buyers must apply for, and pay for the Alien Landholders Licenses, which is 10% of the price of the real property.
Exceptions to this payment are the villas at Four Seasons Resort Estates, SEASIDE at Cliffdwellers, and the Hamilton Condominiums. All other homes attract a 10% license fee.
The Buying Process
Step #1:
Prospective buyers can contact an agent to view homes for sale. Agents will typically show homes listed by their company as well as those listed by others. There is no multiple list, however agencies cooperate with one another.
Step #2:
Offers are typically negotiated verbally by the brokers until the price and terms are agreed. Buyers will then contact a Nevis attorney, who will prepare the Purchase and Sales Agreement that will be signed by both parties. At the signing, the buyer typically pays a 10% deposit that is held by his or her attorney.
Step #3:
The attorney will prepare the Alien Landholder's License application for the buyer and submit it to the government seeking Cabinet approval. This typically takes 4 to 6 weeks.
Step #4:
Once approved, the sale can then close. The attorney for the buyer will prepare the Memorandum of Transfer, which is the transfer document that is signed by the seller and presented at closing along with the original Certificate of Title.
Costs
Costs for Sellers (USD)
Stamp Duty on Purchase Price to Government: 10%
Permission to Sell from Government: $372
Real Estate Agency Commission: As agreed to with broker
Services: (i.e. legal fees and real estate agency commissions) are subject to a 17% VAT
Costs for Buyers (USD)
Legal Fees: 2% of purchase price, as negotiated between buyer and attorney
Alien Landholder's Fee: 10% of purchase price paid to government at closing (see special 2022 incentive above)
Alien License Application Fee: $1000
Assurance Fund: 0.2% of the sale price, required by government
Surveyor's Fees: Approximately $1000 for plans for Alien License application and title documents
Bringing Your Pet
It is possible to bring domestic pets to Nevis following strict protocols designed to keep the island rabies-free. For more information on the process and additional details, refer to the link below.
Learn More
Moving To Nevis
When moving your possessions to Nevis, you are allowed to import one container load of goods free of duties. These items must be used, including furnishings, home goods, etc. Most people ship their goods using Tropical Shipping or King Ocean Services shipping lines through a local shipping broker, who then delivers them to your home accompanied by a Nevis customs agent.
To import items, you must send a letter detailing the items you intend to import and receive approval from the Ministry of Finance. The customs agent will determine if any duties are to be paid following the offloading of the items. Your real estate agent can help with this process.
Building On Nevis
Some people choose to purchase land and build their own homes with the help of a local contractor. There are many excellent builders on the island, as well as several architects who can help with the layout, design, and building approval process. Current building costs range from $350 to $450 USD per square foot. It takes about one year to build a 2500-square-foot home once construction begins.